Almost everyone has had the unpleasant experience of being bitten by a mosquito. Mosquito bites can cause skin irritation through an allergic reaction to the mosquito's saliva - this is what causes the red bump and itching. But a more serious consequence of some mosquito bites may be transmission of serious diseases and viruses such as malaria, dengue virus, Zika and West Nile virus, which can lead to disabling and potentially deadly effects (such as encephalitis, meningitis and microcephaly).
Not only can mosquitoes carry diseases that afflict humans, but they also can transmit several diseases and parasites that dogs and horses are very susceptible to. These include dog heart worms, eastern equine encephalitis and West Nile virus.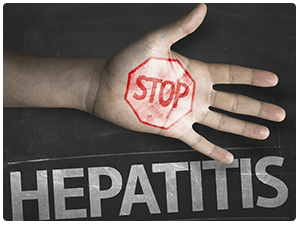 This is a reminder that Hepatitis A is a preventable disease. It spreads from contaminated food or water, or contact with someone who is infected. Symptoms include fatigue, nausea, abdominal pain, loss of appetite, and low-grade fever.
The most effective way to prevent this disease is by receiving a vaccination. The Clark County Health Department offers the Hepatitis A vaccine for insured persons, as well as, for self-paying persons. Insured persons should expect to pay their co-pay at the time of service. Self-paying persons should expect to pay $80 for the vaccine.
Please call 812-283-2739 or 812-283-2459 to speak with a Clark County Health Department Public Health Nurse for more information on getting the vaccine.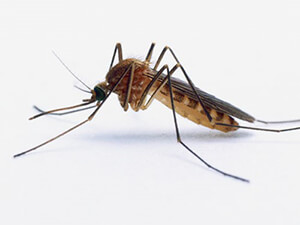 Clark County Health Department has been advised by the Indiana State Department of Health (ISDH) that they have identified a sample of mosquitoes infected with the West Nile Virus (WNV) in Clark County. The positive mosquito sample was collected by a representative of the Clark County Health Department during routine countywide mosquito sampling. The location of the positive sample was in Jeffersonville, IN.
Although Clark County has had positive mosquito samples for several years, this is the first positive sample this year.
The Clark County Health Department will continue to collect and test mosquitoes throughout the county. The department will continue spraying pesticides until this year's first "freezing" temperatures.
Residents of Clark County should continue to take precautions to avoid mosquito bites by using DEET and other repellants, wearing protective clothing such as long sleeves and pants, and if possible avoid being outside during dusk and dawn when mosquitoes are most active. The occurrence of West Nile Virus is more prevalent in the late summer and fall months when people gather at festivals, sporting games and other summer and fall events, or simply enjoying their backyards.
Most people who become infected with WNV can experience mild illness such as fever, headache, and body aches before recovering fully. However, in some individuals, especially the elderly and immune compromised, WNV can cause serious illness and even death.
Homeowners should maintain vigilance protecting their families by using mosquito repellants as directed and eliminate mosquito breeding and harboring sites on their own property. Common sources of mosquito breeding sites include clogged gutters, old tires, failing septic systems, abandoned/nonfunctional swimming pools, and other water containing items found on individual homeowner's property.