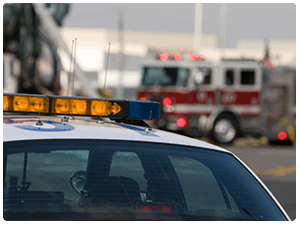 The Clark County Health Department has an environmentalist on call 24 hours everyday of the year to assist companies or individuals with emergency situations as it pertains to public health. The health department works with restaurants wanting to reopen after a fire, boil water emergencies, communicable disease reporting, and catastrophic natural and manmade events.
Other responses include any type of chemical spill that threatens to or has contaminated soils or waterways of the State of Indiana. In conjunction with the Health Department, the Indiana Department of Environmental Management should be notified if there is a spill from any source. A representative of the Health Department will be available initially, but IDEM may arrive at a later point to assist in remediation efforts.
Reporting a Spill / Accident
If you need to contact IDEM to report a spill click here for list of emergency phone numbers. If you need to contact the Health Department after hours please contact the Clark County Emergency Management Office.
Non-Emergency Phone Number 812-246-7475
If you have a spill that requires remediation, we have compiled a list of companies that have cleaned spills in the county previously. This list is not complete and the Clark County Health Department does not endorse any companies that may be on this list, these are providers that have responded to incidents in Clark County previously.