The Public Health Nurse will provide immunizations at the office located at: 1201 Wall Street, Jeffersonville, IN 47130
Immunization Appointments
Please Note: Childhood immunizations are by appointment only.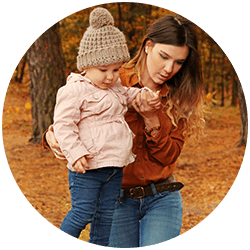 Please contact us to schedule an appointment. Office Hours are 8:30am to 4:30pm Monday through Friday, except legal holidays.
Office Contacts
For more information regarding the program or scheduling an appointment please contact our staff at:
Bridget McCurdy, RN , BSN
Phone 812-283-2459
Amelia Johns - LPN
Phone 812-283-2739
Kim Clark - LPN
Phone 812-920-8401
Immunization Fees
The Health Department provides immunizations at no cost for children who are on Medicaid, who are uninsured, underinsured, or an American Indian/Alaskan native. We can also bill most insurance companies for childhood immunizations. We administer vaccines for children (birth through 18 years).
Most adult vaccines are available at no cost for uninsured or under-insured adults through our 317 Program. We can also bill most insurance companies for adult immunizations.
Immunization Requirements