The Clark County Board of Health's mission is to promote a safe and healthy community for people of Clark County, Indiana.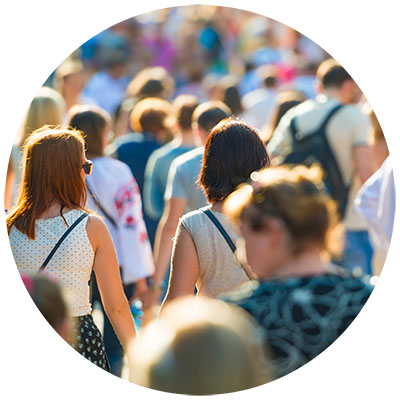 Thank you for visiting the Clark County, Indiana Health Department's website. In this site you will find links to information, news, resources and contacts for a number of community health related issues. If you do not find the information you need in this website, please contact us and we will assist you with finding the answer to your needs.
The Clark County Health Department is located at 1320 Duncan Avenue, Jeffersonville IN 47130 and is open to the public from 8:30am - 4:30pm Monday - Friday. If you have questions or need more information please contact our office at 812-282-7521.
Please note: Some Health Department services may occur at other locations and appointments may be required.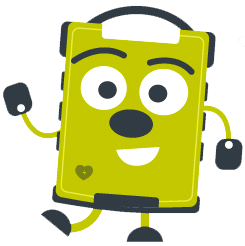 When a cardiac emergency strikes in Clark County, finding an Automated External Defibrillator (AED) can help save a life. But that takes knowing where AEDs are located. PulsePoint AED lets you report and update AED locations so that emergency responders, including nearby citizens trained in CPR and off-duty professionals such as firefighters, police officers and nurses, can find an AED close to them when a cardiac emergency occurs.
With PulsePoint AED you can help strengthen the chain of survival for cardiac arrest victims. Download PulsePoint AED for free and use it to report AEDs in your community. Describe the location, snap a picture, and the information is stored for local authorities to verify. After that, the AED location data is made available to anyone using PulsePoint Respond (also available for free in the App Store). PulsePoint Respond is the app that alerts citizen responders who know CPR to local emergencies near them and also to the location of the nearest AED.
The AEDs that you locate and report using PulsePoint AED are also made available to local dispatchers in the emergency communication center, allowing them to direct callers to the nearby life-saving devices.
Watch this brief video to see just how easy it is to add an AED to your community's registry on an iOS or Android device.
REGISTER AN AED IN CLARK COUNTY
CLICK HERE TO VIEW CLARK COUNTY AED MAP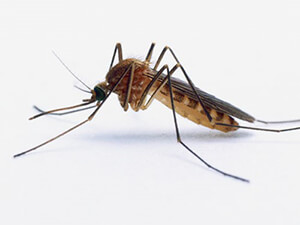 September 10th, 2018
Clark County Health Department has been advised by the Indiana State Department of Health (ISDH) that additional mosquito samples have been identified with the West Nile Virus (WNV) in Clark County. As of September 10, 2018, there have been a year total of four positive mosquito samples collected in Jeffersonville and two positive samples collected in Clarksville. These samples were collected by a representative of the Clark County Health Department during routine countywide mosquito sampling.
The Clark County Health Department will continue to collect and test mosquitoes throughout the county. The department will continue spraying pesticides until this year's first "freezing" temperatures.
Residents of Clark County should continue to take precautions to avoid mosquito bites by using DEET and other repellants, wearing protective clothing such as long sleeves and pants, and if possible avoid being outside during dusk and dawn when mosquitoes are most active. The occurrence of West Nile Virus is more prevalent in the late summer and fall months when people gather at festivals, sporting games and other summer and fall events, or simply enjoying their backyards.
Most people who become infected with WNV can experience mild illness such as fever, headache, and body aches before recovering fully. However, in some individuals, especially the elderly and immune compromised, WNV can cause serious illness and even death.
Homeowners should maintain vigilance protecting their families by using mosquito repellants as directed and eliminate mosquito breeding and harboring sites on their own property. Common sources of mosquito breeding sites include clogged gutters, old tires, failing septic systems, abandoned/nonfunctional swimming pools, and other water containing items found on individual homeowner's property.
CLARK CO. HEALTH DEPARTMENT INVESTIGATING HEPATITIS A CASES
Posted March 15, 2018
The Clark County Health Department (CCHD) is working with the Indiana State Department of Health (ISDH), West Clark Community Schools and the Clark County Jail to investigate several recent cases of Hepatitis A, some of which are linked epidemiologically to an outbreak in Louisville.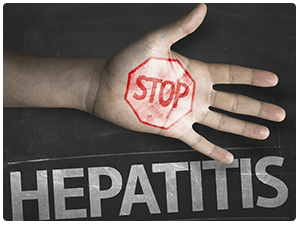 As of March 15, 2018, several cases of Hepatitis A have been confirmed among inmates at the jail. Additional cases have been identified in individuals at the Henryville Elementary School.The Clark County Health Department is working to identify and notify individuals who may have been exposed.
"The Clark County Health Department is working closely with all parties involved to protect the health, safety and well-being of our community", said Dr. Yazel, Clark County Health Officer.
Hepatitis A is a viral infection of the liver. It is highly contagious and is generally transmitted via fecal-oral routes or through consumption of contaminated food or water. Individuals can contractthe virus through contact with:
Foods prepared or served by an infected person(s)
Stool or blood of an infected person(s)
Inanimate objects that may have trace amounts of fecal material from hand contact.
Symptoms vary greatly, from severe to none at all. Symptoms may include loss of appetite,nausea, tiredness, fever, stomach ache, dark (cola) colored urine, and light colored stools.Jaundice (yellowing of the eyes or skin) may appear a few days after the onset of these symptoms. Persons can become ill 15 to 50 days after being exposed to the virus. Most people who get Hepatitis A feel sick for several weeks, but they usually recover completely and do not have lasting liver damage.